Anti-Aging Ingredients × Micro-Current Effect
Selected leading anti-aging ingredients will penetrates deep into skin,
by micro-current effect generated from precious stones and gemstones.
Feeling the same technic and comfort of a professional therapist.
A one step simple care of only ten seconds a day will lead to resilient,
glowing, clear and youthful skin.
What is a micro-current? Micro-current is a low-level current which has a similar characteristic to the body's natural current. It is said to be effective to human health and beauty by enhancing the acitivies of the human cells.
Micro-current is used at beauty salons to improve the penetration of beauty ingredients into the skin.
10 seconds × 1 step care
reproduces beauty salon skins It will instantly bring back resilience, glow, clearness and luminous skin as if you had just returned from a beauty salon therapy!.
EXLUXURY ! A 10 second x 1 step extreme anti-aging care treatment which is the women's dream come true.
These advanced beauty ingredients bring
beautiful synergy to your skin. Contains plentiful most advanced anti-aging ingredients, including malus domestica fruit cell culture extract.
Interactively effecting together, it generates beautiful skin circulation.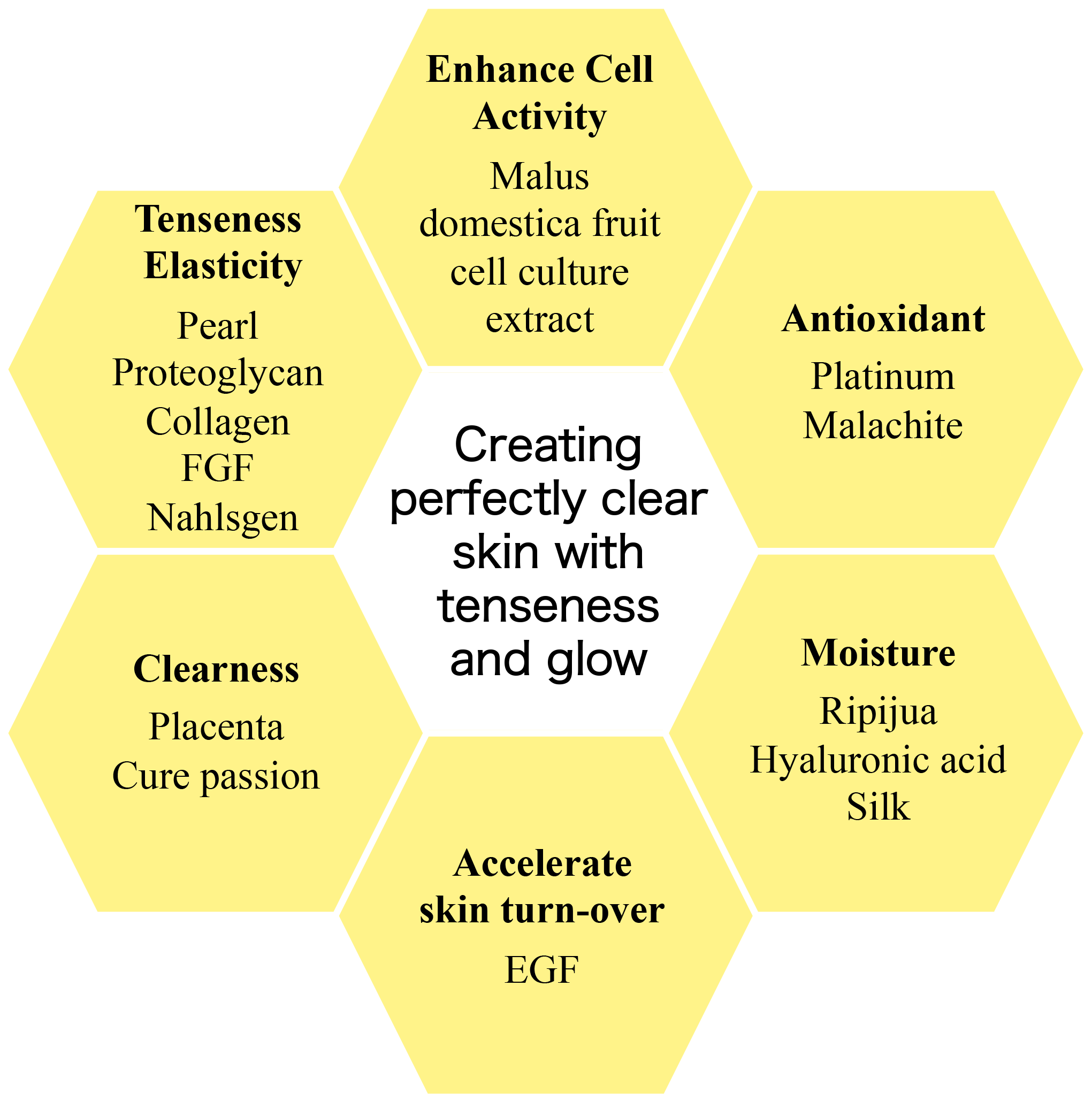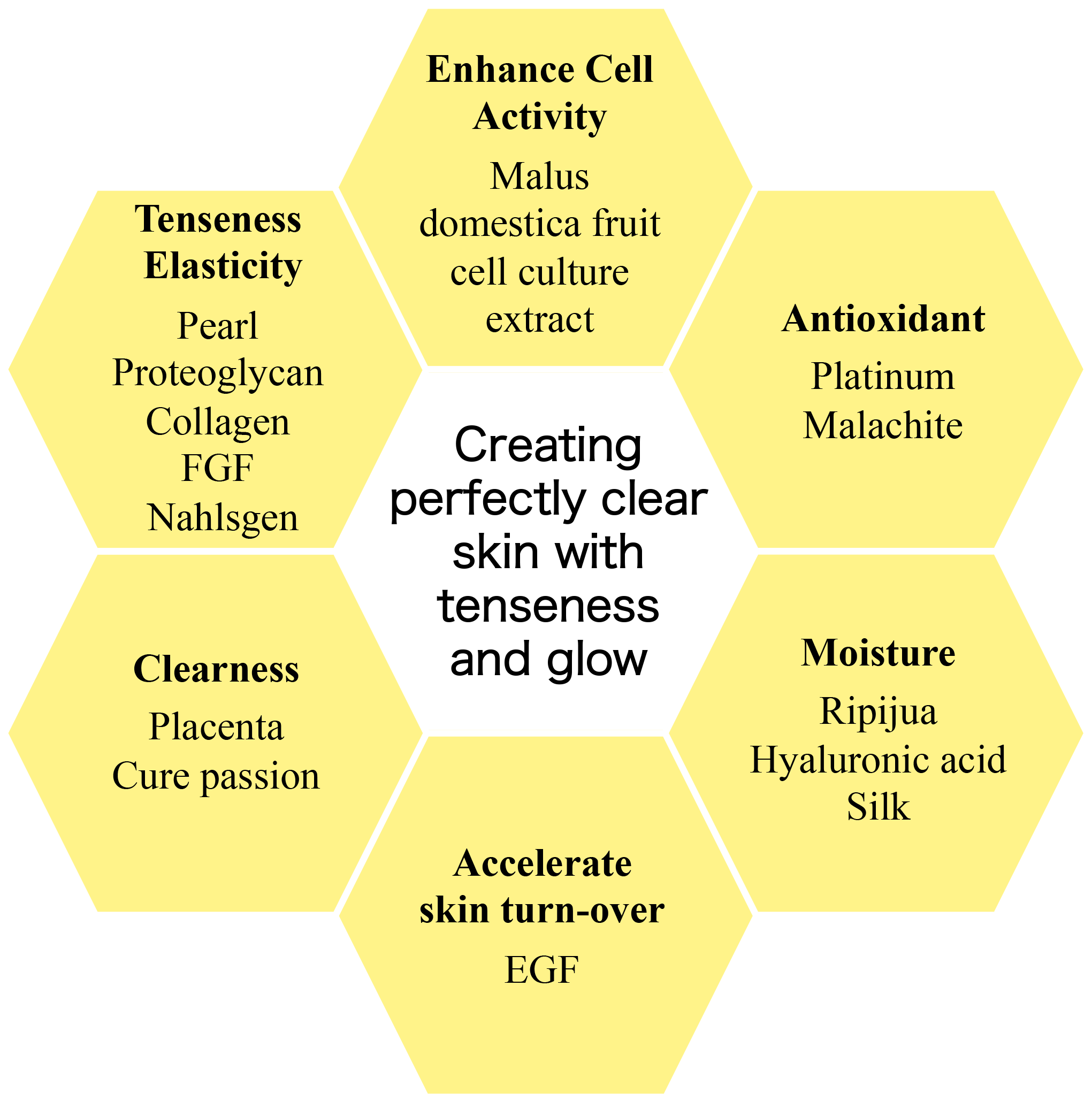 Precious ingredients which support
the penetration of effective ingredients Ingredients such as precious stones and gemstones generates micro-current effect
which enhances skin's metabolic rate, and also enhances strength of penetration.
Micro-current ingredients
Gold
Diamond
Tourmaline
Effortless Line:
Beautiful skin in no time
Starts your day with shining, resilient, glowing skin

Morning Serum

Plentiful most advanced beauty ingredients draws moisture into skin cells, with micro-current providing resililence, glow and clearness to your skin.
This one bottle covers toner, serum, lotion, cream and make up base.

Size : 50ml
Price : 11,000 yen(Tax included)

Concentrated beauty ingredients at night when self-repair
function becomes active

Night Serum

Micro-current effect generated by tourmaline, plentiful beauty ingredients which penetrates deep into the skin making your skin become clear with a glow, just like after ion therapy.
Night Serum will work throughout the night to treat your day time damage.

Size : 30ml
Price : 8,800 yen(Tax included)

Luxury oil, relaxes and heals the skin during your sleep

Watery Oil

This luxurious watery oil is made from a combination of four kinds of selected vegetable oils, malachite, pearl, and diamonds.
Your skin will feel as if it's reborn and even more healthy by using Night Serum after that which will is also effective rejuvenating and healing damaged skin.

Size : 30ml
Price : 7,700 yen(Tax included)